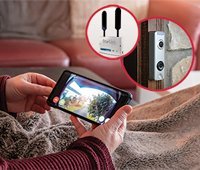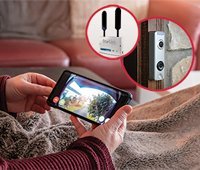 *Paperless billing or autopay required.
Additional LTE charge of $14/month; includes mobile phone app providing ability to view cameras, communicate with visitors, arm/disarm, check status, and receive text alerts from your system.
FREE LTE Communicator with Mobile App, FREE Doorbell Camera, and more
EXISTING CUSTOMER OFFERS
HOME ALERT | RESIDENTIAL
Customizing your home experience and safeguarding you and your property with the newest technologies
CAT'S EYE | COMMERCIAL
Advanced security measures ensuring the safety of your business, employees, and customers
FIRE SAFETY PLUS
Products, services, and inspections to ensure that your business is safe and up to code
Since 1996, Cat's Eye Security and Telecommunications has been providing security, fire protection and telecommunication services to homes and businesses. We are fully insured to meet any project requirements and licensed in Pennsylvania and New Jersey for security and monitoring services.
We are pleased to announce that Home Alert and Fire Safety Plus have joined the Team. This joining of forces will give us an even stronger fire and security presence in the Northeast. To strengthen our mission, we are offering the latest technology solutions to better ensure the safety of our clients.
We look forward to providing superior service as a result of the merger!